When shipping metal parts in cardboard corrugated boxes, do you allow the unprotected parts to touch the box?  If so, then the corrugated may be the source of the corrosion.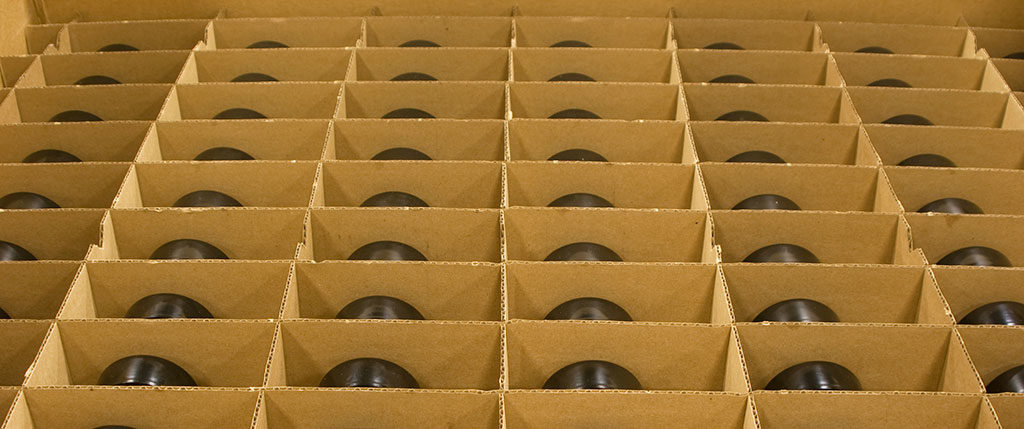 When cardboard boxes are manufactured, the paper begins as pulp and is then dissolved using nitric acid.  In order to neutralize the acid before forming the pulp into paper, the manufacturers send the pulp through a series of rinsing stages. Even after the rinsing process, it is common for acidic residue to be left on the cardboard. Since corrugated cardboard tends to absorb water/moisture, this activates the acidic residue, which will cause corrosion on metals that are placed directly on or near the corrugate.  To avoid this, it is important that the metal parts are separated from the corrugated packaging. A common method to protect metal parts from corrosion-causing contaminants is using Volatile Corrosion Inhibitor (VCI) packaging to separate metals from the cardboard. VCI Kraft paper or VCI poly sheeting and bags come in many convenient sizes for this purpose.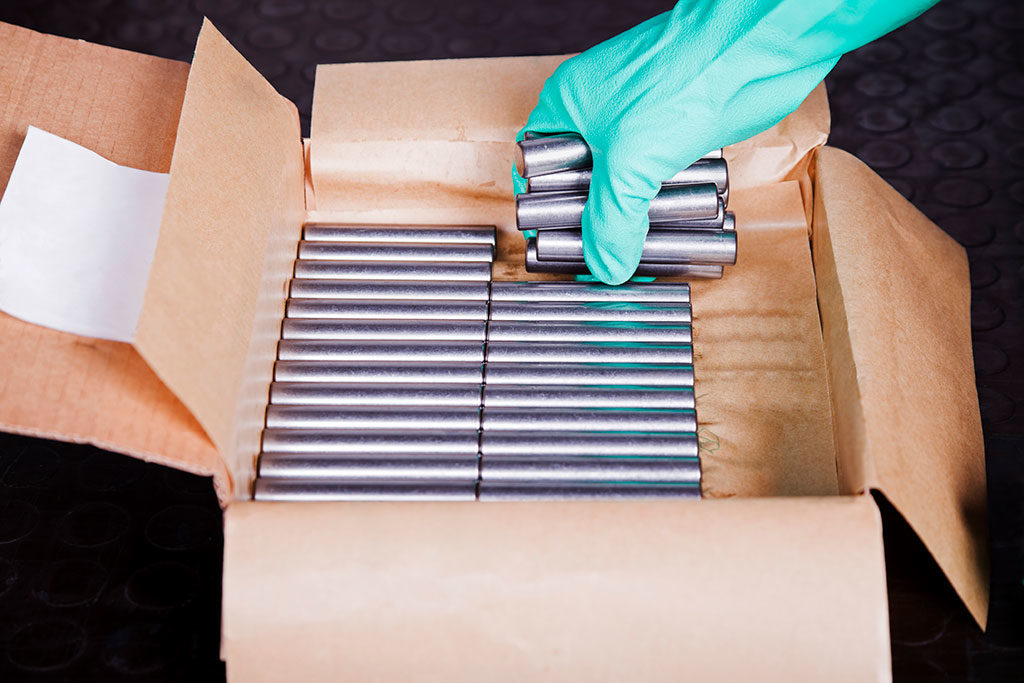 VCI Kraft Paper comes on rolls or in cut sheets and can be interleaved in layers between cardboard and the part. It also can wrap parts which stabilizes them in shipping and warehouse operations, protecting the parts from scratches. VCI poly sheeting can be used for interleaving, and VCI poly gusset bags can line boxes or smaller bags individually package parts.
ZERUST® paper and poly products protect your metal parts from corrosion as they release corrosion inhibiting vapor that diffuses throughout the box and settles on exposed metal surfaces to form microscopic corrosion inhibiting layer.  This protective layer will remain on the surface of the metal during the shipment until the part is removed from the enclosure, leaving the metal part clean, dry, and corrosion-free.
Whichever option you choose, ZERUST® can help you with your corrosion prevention needs. We analyze the current state of your corrosion management needs and work with you and your team to implement the best and most cost-effective solution. ZERUST® can come to your facility and do a step-by-step analysis of your current process, including fluid audits, VCI and packaging process audits, and data logger analysis. Our mission is to provide you with the right products, processes, and procedures to ensure that you are able to achieve your desired results.