ZERUST®/EXCOR® (Vapor or Volatile Corrosion Inhibitor) VCI film, poly bags, and tubing are produced using a process known as blown film extrusion. The polyethylene is melted and extruded into sheeting which is then slit, folded, or sealed to the desired size and dimensions. With ZERUST's vast manufacturing network, we have over 100 extrusion lines in manufacturing facilities across the United States; we can offer custom sizes, colors, printing, packaging specifications, and VCI film additives to provide the best packaging solution for your company's needs.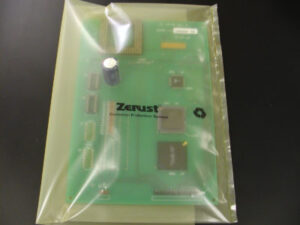 Anti-Static
Anti-static additives reduce static build-up in poly film or bags for electronics and electrical assemblies during shipping and storage and prevent dust build-up on the finished part. Static charge is produced by charge separation caused by the movement of poly material over another. Static build-up can result in handling problems during transportation and/or storage, dust attraction affecting the appearance and performance of the product, and the risk of electrical shock to employees and/or consumers.
Anti-Block
Anti-block additives reduce unwanted adhesion between layers of poly films and bags to allow easier processing and handling. In addition, anti-blocking additives help reduce surface friction, allowing easier separation of poly. This can give an advantage in end-use applications such as opening plastic bags.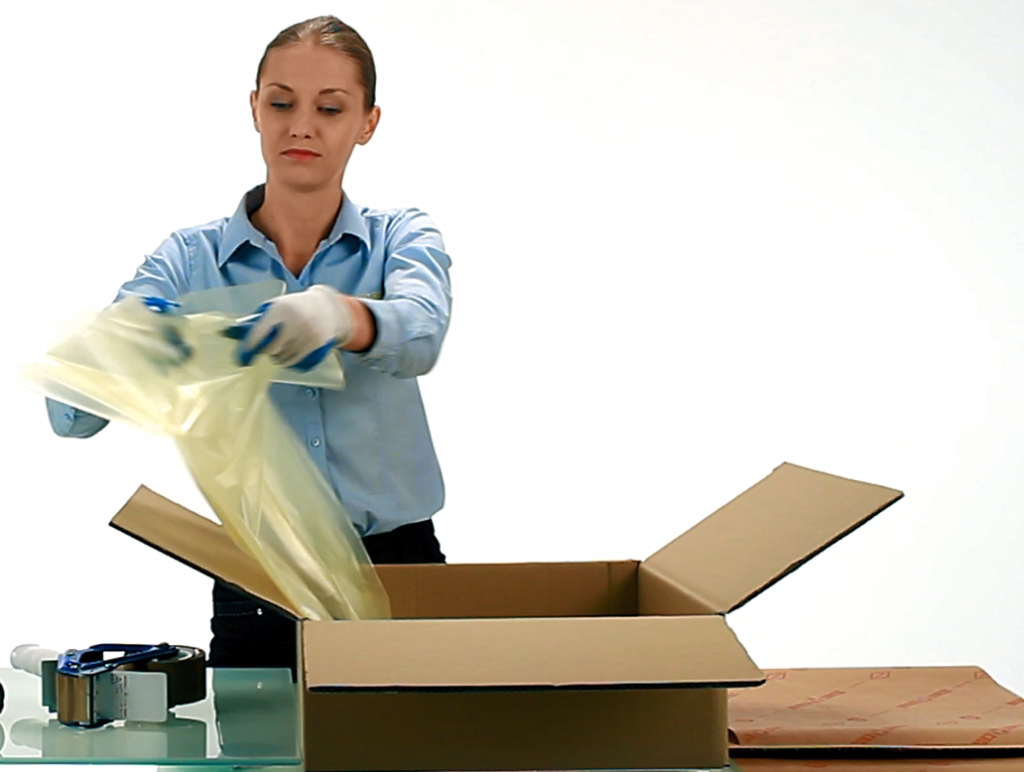 Slip
Slip additives offer a cost-effective solution to the problem of friction with poly film and bags. Slip additives reduce friction and allow ease of handling and processing. As a result, the use of slip additives in plastics is a common requirement for manufacturers and end-product consumers. However, high friction can result in difficulties with the winding of film rolls, bag production, and packaging operations.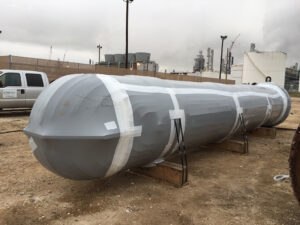 UV
Ultraviolet (UV) radiation from the sun is harmful to poly properties which causes poly to break down over time and become brittle and unusable. If the poly breaks down, your metal assets will no longer be protected by the VCI (Vapor or Volatile Corrosion Inhibitor) and prone to corrosion. UV stabilizer additives can inhibit or absorb the harmful UV radiation that causes degradation of the poly, which allows your metal assets to be protected outdoors.

Color
ZERUST®/EXCOR® is most commonly known for our trademark Yellow VCI (Vapor Corrosion Inhibitor) packaging products. However, we also offer additional colors, such as green and blue, for our packaging materials and can create other custom colors to suit your packaging needs.

Printing
One-sided multi-colored custom printing is available with ZERUST® poly and paper packaging products. Subject to minimum order quantities. Customers will be responsible for the cost of the printing plate.

Packing specifications
Does your company require packing specifications? Whether it's a specific number of bags/sheets per box, interleaving, or you need crates instead of boxes, ZERUST® can meet your company's specifications.

Blanket Orders
Blanket orders are available, which provides you with multiple delivery dates over a period of time to take advantage of our quantity pricing. Blanket orders are subject to quantity, length of time, and warehouse space. Contact your ZERUST®/EXCOR® representative for ordering information.
Whichever options you choose, ZERUST® can help you with your corrosion prevention needs. We analyze the current state of your corrosion management needs and work with you and your team to implement the best and most cost-effective solution. ZERUST® can come to your facility and do a step-by-step analysis of your current process, including fluid audits, VCI and packaging process audits, and data logger analysis. Our mission is to provide you with the right products, processes, and procedures to ensure that you can achieve your desired results.