The component/part or volume needing protection must be completely enclosed by a ZERUST®/EXCOR® active material (VCI Poly / VCI Paper). If complete ZERUST®/EXCOR® packaging is being used, no additional VCI material is required. However, this also depends on the nature of the packed merchandise. If there are difficult to access areas, it is advisable to use additional ZERUST®/EXCOR® VCI Emitters and Diffusers to add additional protection.
Related Products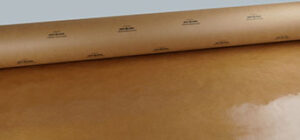 ZERUST® ICT®432-35P is a kraft packaging paper containing ZERUST® Vapor Corrosion Inhibitors (VCIs) coated with a plain polyethylene layer (coating on one side of the sheet only).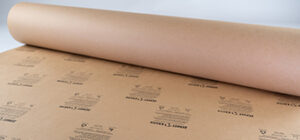 ZERUST® ICT®427 Premium VCI Paper is formulated to provide robust corrosion protection for demanding situations such as high humidity and challenging metal parts. Use ZERUST® ICT®427 Premium Paper in interleaving applications and to wrap and protect metals in shipment or storage.