After removal of ZERUST®/EXCOR® packaging, the VCI substances present on the metal surface disperse within one to two hours.
Related Products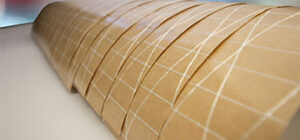 ZERUST® ICT® Poly Coated Reinforced VCI Paper is a high-quality 35# kraft paper that is saturated on one side with proven ZERUST® corrosion inhibitors and laminated with a 3/4 mil polyethylene layer and fiberglass scrim on the back side to provide superior strength.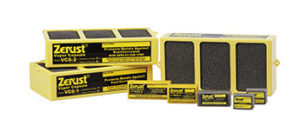 ZERUST® Vapor Capsules are portable VCI emitter diffusers that are used to protect metals in hard-to-reach areas of control panels, electrical cabinets, and other enclosed spaces.