VCI Emitters (also known as VCI diffusers) emit powerful ZERUST® corrosion inhibiting molecules into an enclosure that settles on metal surfaces and protect them from rust and corrosion. VCI Emitters provide targeted corrosion protection in hard-to-reach enclosed spaces for electronics or can be used as added protection to ZERUST® VCI packaging products.
Related Products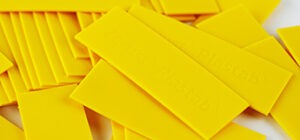 ZERUST® ICT® Plastabs® are thin, light, rigid polyethylene VCI emitter plastic tabs designed to protect critical surfaces within narrow or hard-to-reach areas of parts or equipment.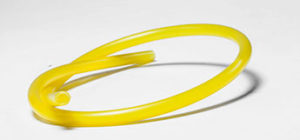 ZERUST® Tube Strip is a flexible VCI emitter tubing product that diffuses Vapor Corrosion Inhibitors (VCIs) to prevent corrosion within tubes, pipes, and gun barrels.